Eye care professionals specialize in understanding how the human eye really works, as well as diseases and conditions that affect your vision – many of which do not have obvious symptoms. Eye doctors know how age and risk factors affect vision over time for young and old, and they understand the benefits and features of corrective lenses including eyeglasses and contacts.
Our doctors takes the time to explain the results of your eye exam, describe your options and listen to your eye care needs. Because maintaining good eye health is an ongoing partnership, we encourage you to ask questions and share your health information, which could be vital to monitoring, diagnosing and treating potential vision problems.
Meet our doctors: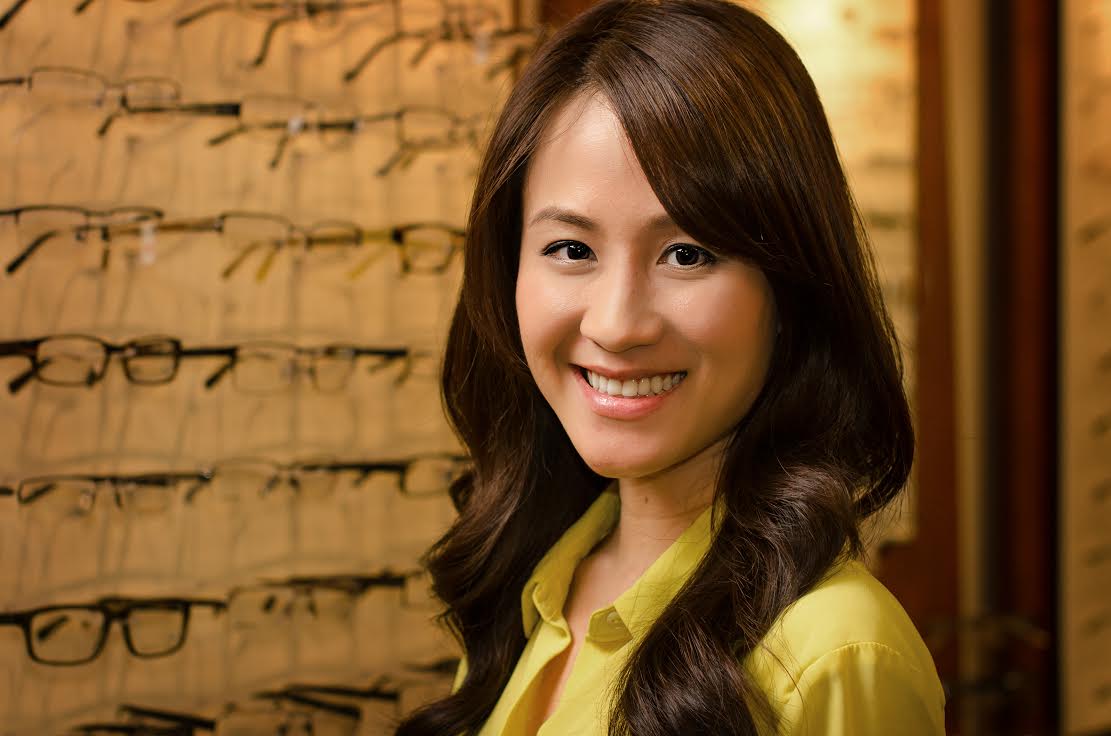 Dr. Le completed her undergraduate studies in Psychobiology at the University of California, Los Angeles. She went on to achieve her Doctorate of Optometry from the Southern California College of Optometry at Marshall B. Ketchum University. While pursuing her doctorate, she participated in the research of progressive lenses for Essilor, and planned vision screenings in Orange County as Co-Chair of the Department of Community Health. She has trained at VA Palo Alto, New Mexico Indian Health Services and Hoopes Vision in Utah. She is a member of the American Optometric Association and the Oregon Optometric Physicians Association. She has been practicing since 2014. She lives in Portland. She loves to cook, play board games, and spend time with her husband and cats. She looks forward to helping you see your best and keeping your eyes healthy.
Dr. Thorsland grew up in western Minnesota in a small, community-minded town of 300 people. He graduated from a liberal arts school in Moorhead, MN. He found his way to optometry because he likes working with people and figuring out answers to the questions patients come in with. "I love using science to solve problems!", he says.
Dr. Thorsland went on to receive his degree in optometry from Pacific University College of Optometry. Before his days at EyeStyles, Dr. Thorsland was the clinical director, staff optometrist, and area director of optometry for the West Coast with Lasik Plus. He opened EyeStyles at Bridgeport in 2009 and a second small practice, EyeStyles at Woodstock in 2011. He has been working as an Adjunct Assistant Clinical Professor of Optometry at Pacific University College since 2008.
Dr. Thorsland likes a challenge and working with a diverse array of patients from kids to cataracts. He believes the best eye care is that in which the patient works with the optometrist to create a plan that honors the patient's preferred method of treatment. He believes an eye exam should not be an "in and out" experience. He also makes sure to check each patient's prism in depth to see what care is needed.
Dr. Thorsland lives in SW Portland with his wife, two daughters, and their dog. He enjoys traveling with his wife, visiting family in MN and Southern Oregon, playing almost any sport, and gardening.